We are a full-service agency offering a wide range of design and technology solutions for the training industry. We will work with your team to determine which option is right for you, or develop a custom solution to fit your specific needs. Below are our primary development and deployment options. Meet the team
From smartphone to desktop, this is the new look of eLearning.
Smart PDFs are a cost effective upgrade for existing print modules.
All-in-one solution for training design and deployment.
See why so many training professionals trust our template systems.
Off-the-shelf game titles ready to deploy to your LMS
Our slide-based eLearning allows for maximum interactivity and compatibility.
A modern alternative to traditional slide-based eLearning that works as beautifully on a smartphone as it does on a desktop. A perfect solution to convert existing print or PDF based training modules to interactive eLearning. Our HTML5 responsive eLearning is built on the award winning adapt framework. This solution is cross-platform and device agnostic with Scorm-compliant output for tracking and reporting when deployed from any LMS. These training programs can be developed in a fraction of the time of traditional eLearning.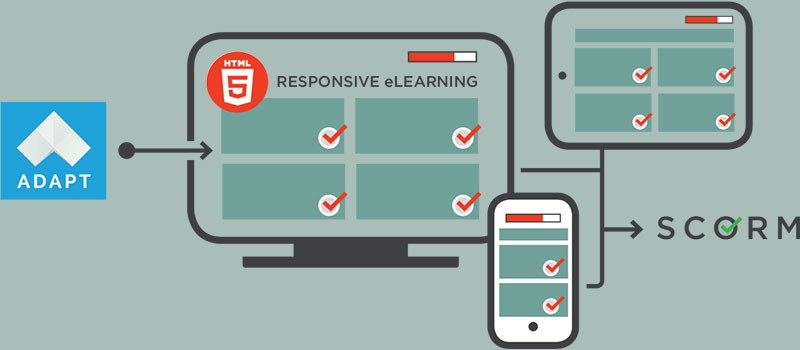 NEW! ARTICULATE RISE
For clients that want to maximize compatibility and editability while minimizing development cost, Articulate's responsive eLearning authoring tool "Rise" could be a great fit. Talk to our experts about the different options available for responsive eLearning development.
Our Smart PDF Interactive digital documents can be seamlessly output from our template systems, or can be applied to existing PDFs for a cost-effective upgrade to print-based training. Basic features include a navigation bar, hyperlinks and bookmarks. Premium features can include editable forms, pop-ups, audio and video. Like any PDF, the file can be distributed by email, downloaded and saved for offline viewing, or printed.
NEW! EPUBS
Need more interactivity on tablets? ePubs have many of the features of smart PDFs plus native tablet compatibility and more advanced animation and interactivity possibilities.
Our training portals are an all-in-one training development and deployment solution. This solution can be built as a standalone training portal or a mobile-friendly companion to an existing LMS. Our portal training design is always responsive, cross-platform, and device agnostic for maximum compatibility. A wordpress content manager back-end makes real-time updates easy. All portals include comprehensive tracking and reporting features with question-level detail.
NEW! PULSED LEARNING
Optional pulsed learning system emails learners a "question of the day" for maximum retention of information over time.
It all starts here. Our workflow solutions are known and trusted by many training professionals, producing over 1,000 training documents in our templates to date. At the core of our system are custom templates built in Microsoft Word. Our template system streamlines the development and design process for training modules and workshop materials by retaining client editability and eliminating the InDesign "bottleneck." Starting a project in our templates ensures seamless conversion to Smart PDF deliverables, and potential to convert to responsive eLearning, or a comprehensive training portal.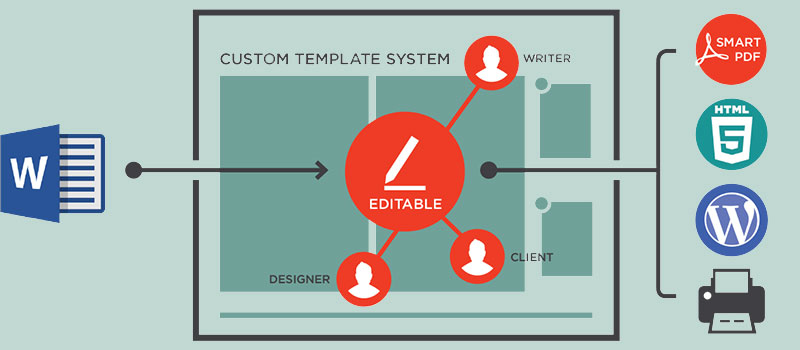 INCLUDES TEAM TEMPLATE TRAINING
Each template system includes a recorded team template training through GoToMeeting.
We have several off-the-shelf game titles that are ready to gamify your training curriculum. You provide the questions and we will deliver a file that can be deployed from your company's LMS. We also offer game portal hosting and deployment with a leaderboard for live workshops or home study. Custom game design is available.

NEED IT CUSTOM?
We can custom-brand and modify these game products, or design a completely custom game to meet your specific gaming needs.
We use Articulate Storyline for our slide-based eLearning development to achieve maximum interactivity and compatibility. The use of this popular authoring tool allows our clients more flexibility for development, a powerpoint-driven design process, and well-supported products. It also allows for a "sky's the limit" design approach, because Storyline's design tools are so robust, the possibilities for interactivity are endless. So dream up an eLearning idea! Chances are we can make it a reality.

NEW! RESPONSIVE VIEWER
Storylines's new responsive viewer makes Storyline products accessible through smartphones. But you'll need to plan your UI design for phone access. Reach out to our experts for a consultation on making the move to mobile learning.