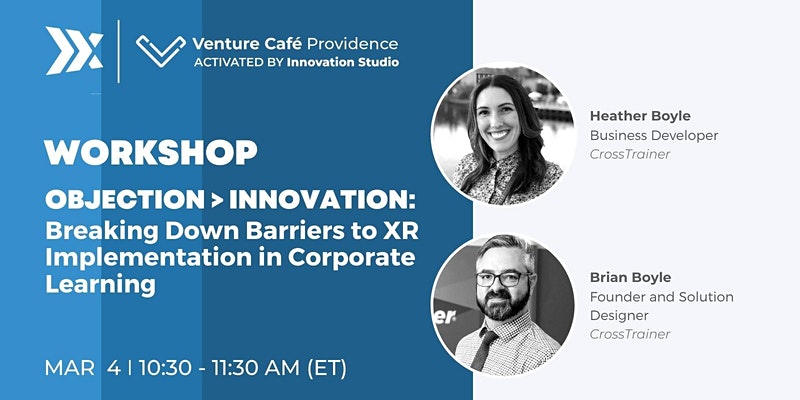 10:30-11:30 AM Venture Café Providence
It used to be that to implement XR in corporate learning, you had to go BIG or go home. The cost, deployment, and device requirements meant that too many decision-makers simply went home.
But time flies in technology. Advances in XR have come fast and furious. Simultaneously, a worldwide pandemic and social justice reckoning have increased the need for next-level virtual learning. As the technology is more accessible and research showing VR training leads to improved outcomes in empathy building and inclusion, it becomes clear. At this moment, XR is not only for Learning & Development visionaries, it's for pragmatists.
In this workshop, Brian Boyle, founder of CrossTrainer Learning and Heather Boyle, M.Ed, will overcome common objections to implementation and discuss how AR and VR as learning technologies are both practical and impossible to ignore.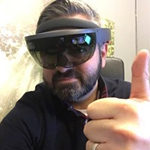 Posted by Brian Boyle,
03/03/2021